---
A second, bit different Sickles Market will be opening some time in 2018 on the west side of Red Bank... it will be called Sickles Market Provisions. It will be doing all the things the original can't do because of zoning. So that means, seating to eat the expanded prepared foods menu, high quality wines and beer, a fine selection of high quality market goods (as we know them to have), and more (we'll have to wait and see).
The full-service Booskerdoo Coffee kiosk will have everything we offer at our current cafes. Espresso will be flowing like there's...
---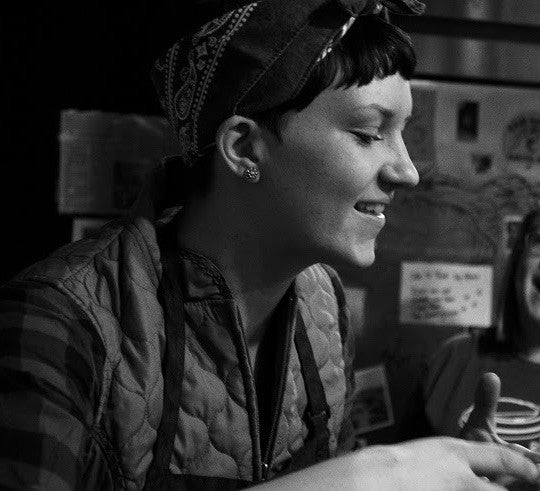 We sat down with Erin Devlin last week to discuss her work at Booskerdoo Coffee & Baking Co. and her interests outside of the cafe. Erin has been a barista for 1.75 years, most of that being with Booskerdoo. She recently started baking as well, finding a new love for the truly early morning shift.

Erin Devlin (above) talkin' shop at Booskerdoo Fair Haven


Why Coffee?
"After graduating from college (where she studied Fine Arts), I worked at another local coffee bar and really got interested in all aspects of coffee. Since...
---
---
---