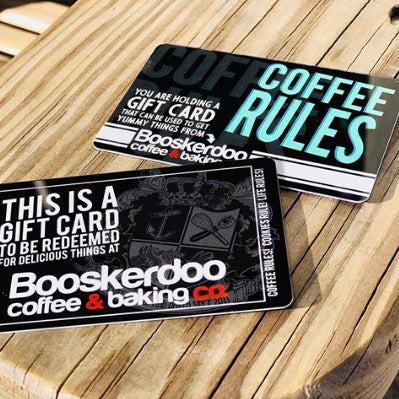 Booskerdoo Cafe Gift Card
Thru Christmas Eve:
Get a Free Coffee Card with every $25 spent on Cafe Gift Cards.

Everyone loves a good gift card. Give the gift of many happy mornings. This is our gift card to be used only at all Booskerdoo retail locations. We will mail you a physical gift card to your desired shipping address. Once received, one is able to transfer it to a gift card on their Booskerdoo Mobile App account.

If you are looking for our ONLINE e-gift card for Booskerdoo.com only, click here.
Mobile App Gift Cards can only be purchased on the Booskerdoo Mobile App.