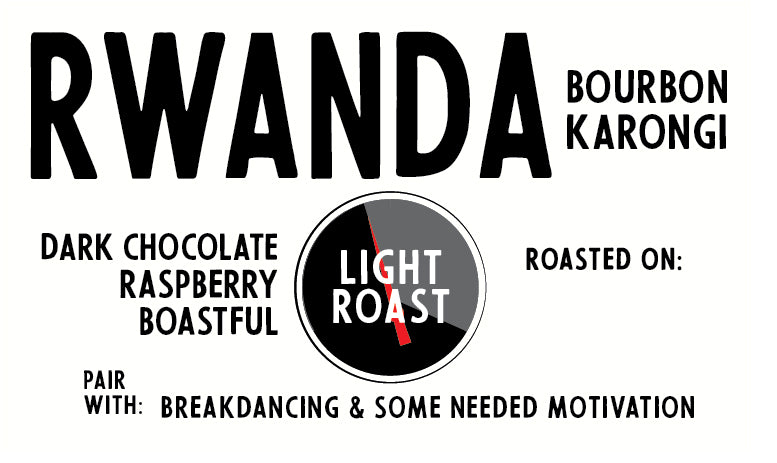 Rwanda Bourbon Karongi (a full bodied & boastful light roast)
This delightful bean is grown at a soaring elevation of 1800 meters in the rich volcanic soil of the Karongi district of Rwanda. man, this stuff is goooood! It's a hefty brew with punch, and with its creamy body and sweet finish, you'll love every drop. 
This is one of our Winter 2023 single origins. Available for a limited time only.


FREE SHIPPING when you order 2 lbs or more
As always, your coffee will be roasted the same day we mail it to you.