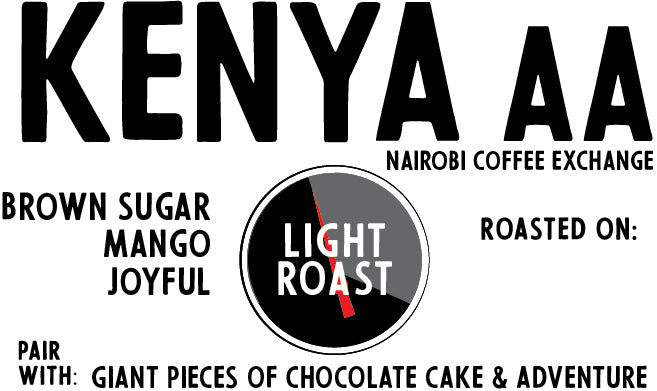 Kenya AA (a sweet & joyful light roast)
This season created one of the most delicious crops of Kenya AA the rich soil of mount Kenya ever produced. We can't be modest about this cup of pure joy. Fruit forward, yet still packs a punch, this java may become your new favorite coffee.

This is one of our Fall 2022 single origins. Available for a limited time only.


FREE SHIPPING when you order 2 lbs or more
As always, your coffee will be roasted the same day we mail it to you.