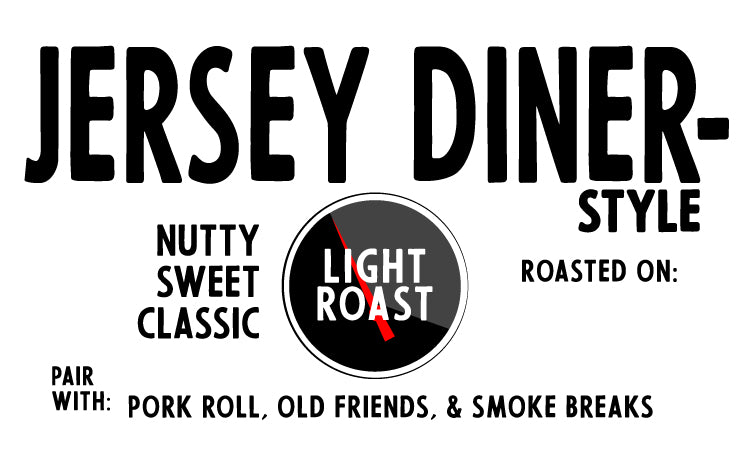 Jersey DINER-style (a classically elemental light+ roast)
This is our rendition of the classic cup of coffee… nutty, sweet, and refreshingly mild. Some call this style a breakfast blend, other's just call it "Damn fine coffee."
This is a combo of light roasted Colombia Excelso Santa Barbara Estate and medium roasted Brazil Cerrado. This has always been one of Booskerdoo's most popular coffees. It's not fancy. But, much like the state it's named after, it has the wonderful ability to bring people together. Pair with pork roll, old friends, and smoke breaks.
FREE SHIPPING when you order 2 lbs or more
As always, your coffee will be roasted the same day we mail it to you.