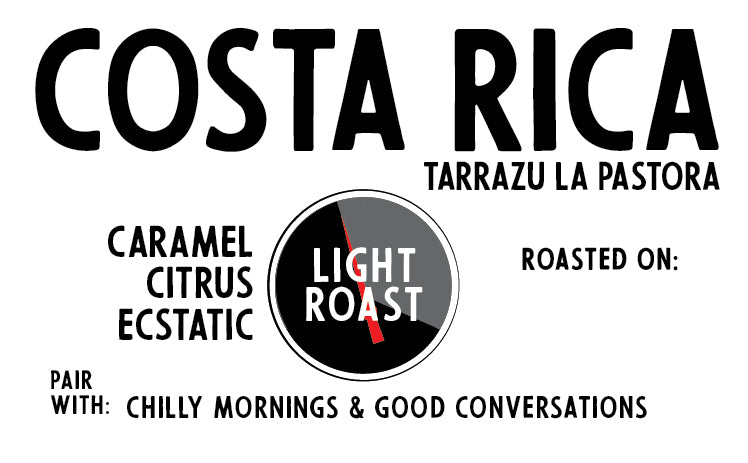 Costa Rica Tarrazu La Pastora (an ecstatic light roast)
The co-op coopetarrazu has been producing delightful coffee from the Los Santos region of Tarrazu since 1960. After sixty-three years, the co-op has more than 5000 members, 80% of which are family-owned farms. The members have created a control of quality that contributes to so many coffee drinkers saying, "Costa Rica coffee is the best!" 

You'll taste notes of caramel and citrus... bright, creamy, classic. Cheers!
This is one of our Autumn 2023 single origins. Available for a limited time only.


FREE SHIPPING when you order 2 lbs or more
As always, your coffee will be roasted the same day we mail it to you.