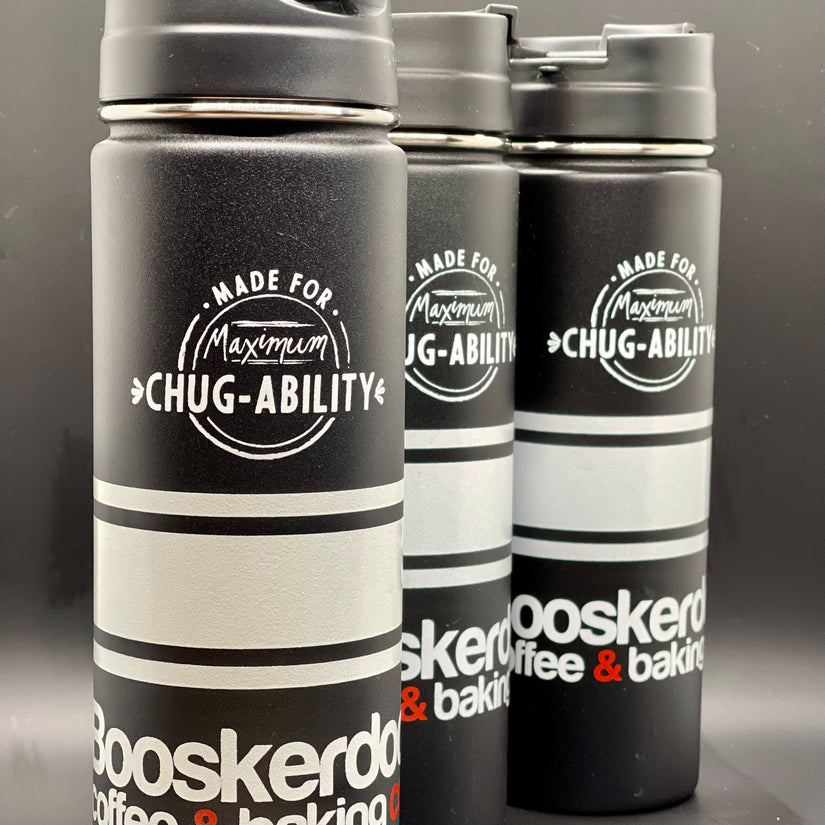 "Maximum Chugability" 20 oz Boosk Stainless Steel Traveler
Our Booskerdoo stainless steel traveler is a 20 oz high-quality, durable, and easy-to-clean tumbler/traveler. With the Booskerdoo logo and catch phrase "MADE FOR MAXIMUM CHUG-ABILITY," this leak proof Nexus brand locks when you close it, keeps your coffee at temp for hours, and can handle a lot of adventure.
This was our 2020 mug, but our latest shipment has no year on it... this will be our go-to 20 oz branded traveler from here on out.
100% satisfaction guaranteed. You'll love it.