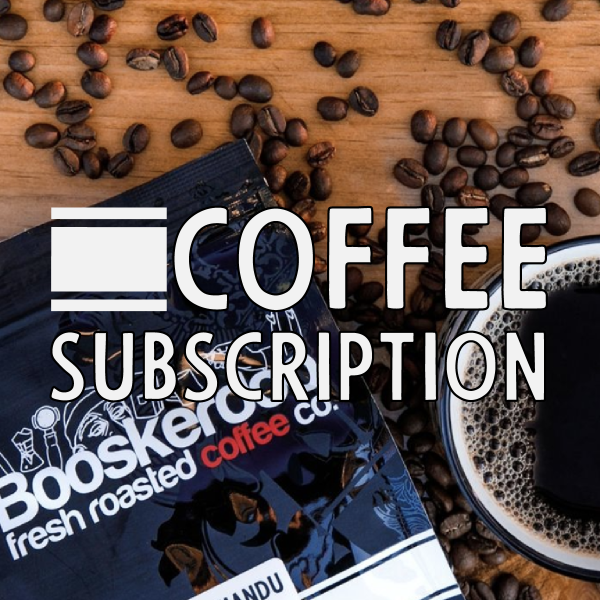 Booskerdoo Coffee Club Subscription
A Booskerdoo Coffee Club Subscription helps ensure your home coffee bar is stocked with freshly roasted, hyper delicious, happiness-inducing Booskerdoo Coffee. Receive automatic monthly or weekly deliveries at a discounted price. You can change your subscription any time, by logging in at Booskerdoo.com. 
Club members also receive free buttons, stickers, magnets and more randomly throughout their subscription.

Choose either Roaster's Choice, Light/Med Roasts, or Dark Roasts. If you are looking to have one type of coffee each month, order your subscription directly from the product page.
FREE SHIPPING ON ALL SUBSCRIPTIONS ABOVE 2 LBS.
As always, your coffee will be roasted the same day we mail it to you.