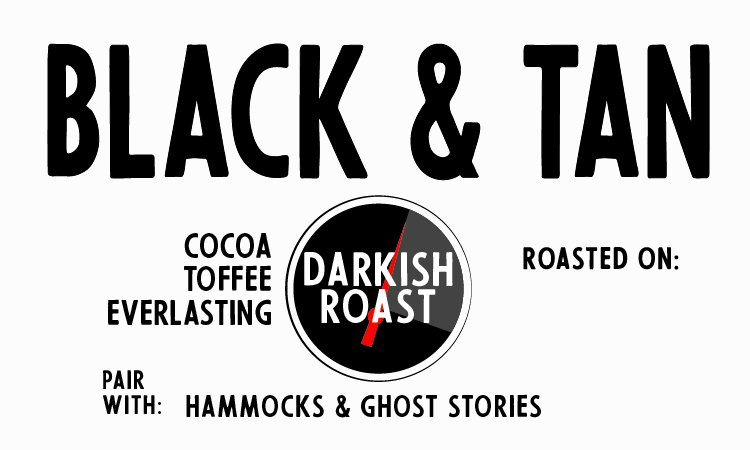 Black & Tan (light and dark mixed together)
Influenced by the bartender's creation, this version of the Black & Tan is a blend of half light and half very dark roasted beans. It's a mix of Honduras Marcala Fair Trade Organic SHB (the dark) and Colombia Excelso Santa Barbara Estate (the light).
Also known as the "Danish Blend" or "Checker Blend," this brew begins with a strong kick of smoke and ends with a creamy, sweet nutty flavor. Enjoyed by dark roast fans who want something a little different, and light/medium roasted coffee fans who want to add a little heft to their lives.
FREE SHIPPING when you order 2 lbs or more
As always, your coffee will be roasted the same day we mail it to you.