Hi All,
On November 4 in Boo Fair Haven and November 5 in Boo Asbury Park (both from 10am-12pm) we are having a tasting of all items from our 2017 Thanksgiving Take-Home Menu. Try our Can-Free Pumpkin Pie, Caramel Apple Crisp and more.
Here's a great article from the Asbury Sun with all the details:
http://asburyparksun.com/booskerdoo-coffee-baking-co-thanksgiving-tasting-returns/
---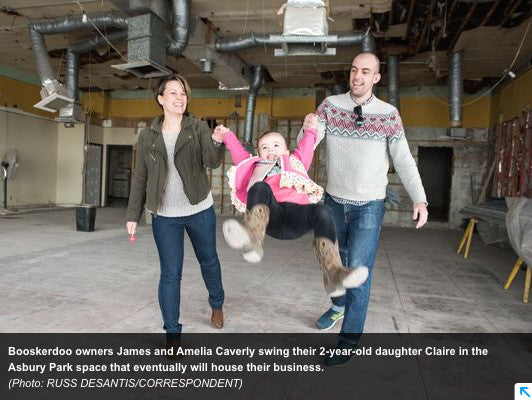 BREAKING NEWS!!!!!!BREAKING NEWS!!!!!!!
We are crazy excited to announce that we at Booskerdoo Coffee & Bakery will be opening an all-in-one cafe, roastery and bake place in Asbury Park, NJ this May.


The new facility will allow us to roast and bake to the growing demand while giving all visitors a direct view and interaction with the products and people that craft them every day. 
---
Hi all. The Booskerdoo Bakery is hosting a free tasting event of all our Thanksgiving Day pies and cakes at Booskerdoo shop in Fair Haven on Saturday, Oct 24 from 8am-12pm.  We call it "Dessert for Breakfast." Taste the baker's Can Free Pumpkin Pie, Spiced Apple Cake, Apple Pies and so much more.
Read about it in Asbury Park press here: http://www.app.com/story/entertainment/dining/2015/10/21/booskerdoo-dessert-for-breakfast/74212446/
To get your mouth watering, visit www.booskerdoobakery.com
And here's our press release for all the details:
On Saturday, October 24 at the Fair Haven shop and...