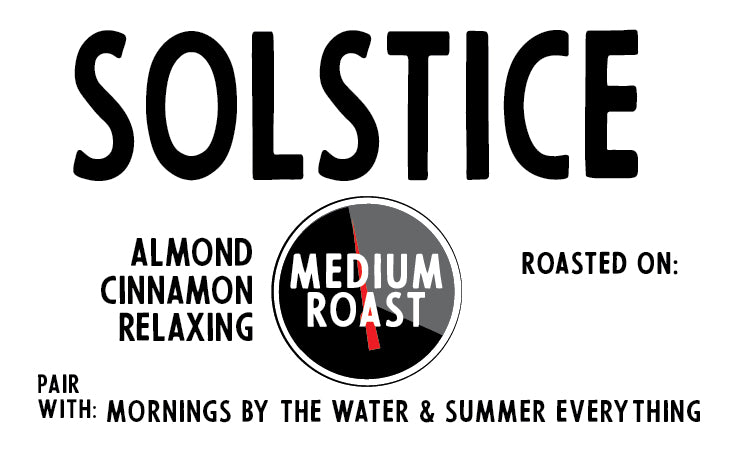 Solstice (Limited Edition Summer Blend)
 Our 2023 Limited Edition summer blend was crafted for mornings by the water, weekend trips, sunburns, everlasting memories, and that summer feeling that life is fantastic. A mix of beans from Rwanda, Colombia, and Honduras, we designed this to be enjoyed as classic drip or homemade cold brew. Down with cold weather, up with fun in the sun! 
This blend will only be around until we sell out, which may be as soon as early July. Get it while you can.
FREE SHIPPING when you order 2 lbs or more
As always, your coffee will be roasted the same day we mail it to you.