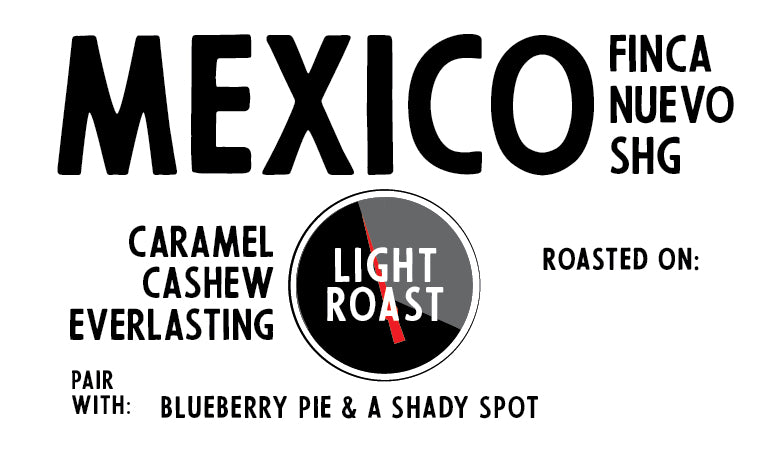 Mexico Finca Nuevo SHG (an everlasting light roast)
Finca Nuevo is a multi-generational family-owned farm located 4,250 ft. above sea level in La Concordia. Its creamy notes of caramel and nutty goodness will have you sipping this coffee all summer long. Truly addicting, this is the finest brew from Mexico we've ever tasted. Enjoy!

This is one of our Summer 2023 single origins. Available for a limited time only.


FREE SHIPPING when you order 2 lbs or more
As always, your coffee will be roasted the same day we mail it to you.