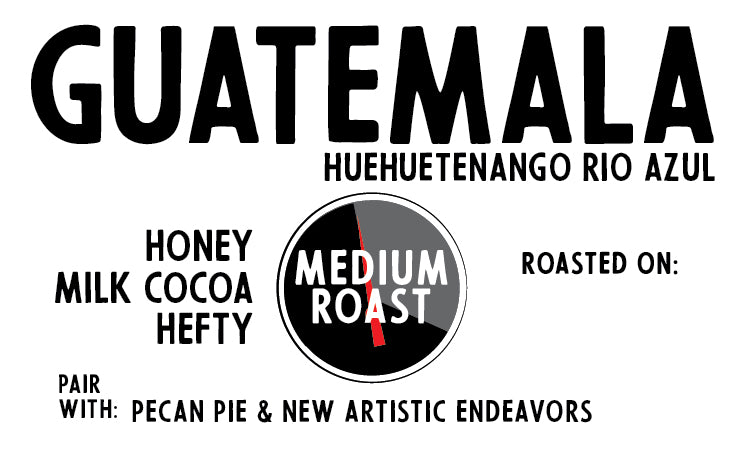 Guatemala Huehuetenango Rio Azul (a mouth-watering medium roast)
This bean from the huehuetenango (way-way-te-NANG-gO) region of guatemala boasts epically sweet flavor and a hefty body. it will make you excited to get up in the morning. from the rio azul co-op, 282 small farms come together to give you lovely notes of honey and chocolate, and a finish that lasts forever.  Enjoy!
This is one of our Autumn 2023 single origins. Available for a limited time only.


FREE SHIPPING when you order 2 lbs or more
As always, your coffee will be roasted the same day we mail it to you.