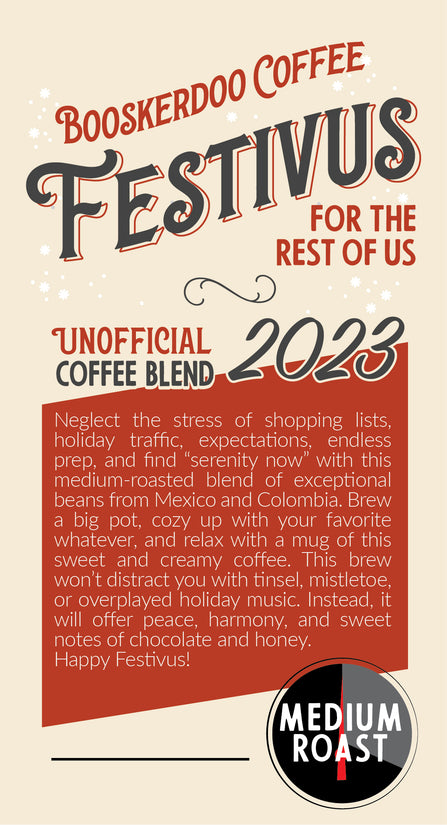 Festivus 2023 Edition (a chocolatey and stress-free Holiday medium roast)
The 2023 Festivus Blend will give you serenity now and help avoid insanity later. Forget the holiday expectations, traffic, endless cleaning, Instagram posts, tinsel, and work parties. Instead, brew a big pot of this sweet blend of Mexico and Colombia, gather your favorite people, and relax with a warm mug. You'll taste notes of taking your time and the sound of children singing. Happy Festivus to all and to all a good time!
This year, the exact coffees in the blend are Colombia Finca Loma Verde and Mexico Finca Nuevo SHG... together they create bliss :)
What the heck is Festivus?  Click here for all the info.

FREE SHIPPING when you order 2 lbs or more
As always, your coffee will be roasted the same day we mail it to you.