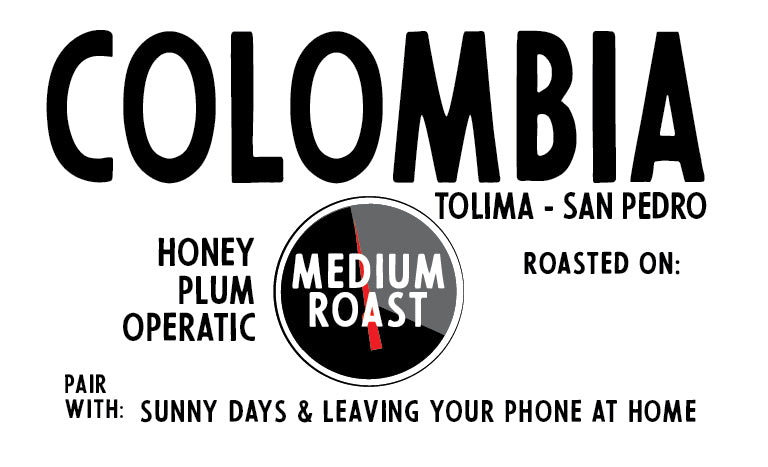 Colombia Tolima, San Pedro (a sweet & operatic medium roast)
The small coffee growing region of Tolima grows outstanding coffee with big personality. This brew sings sweet notes of honey, plum, and ripe pear. Expect it to be the life of the party at any breakfast, brunch, or post-dinner rap session. Enjoy! 
This is one of our Winter 2023 single origins. Available for a limited time only.


FREE SHIPPING when you order 2 lbs or more
As always, your coffee will be roasted the same day we mail it to you.