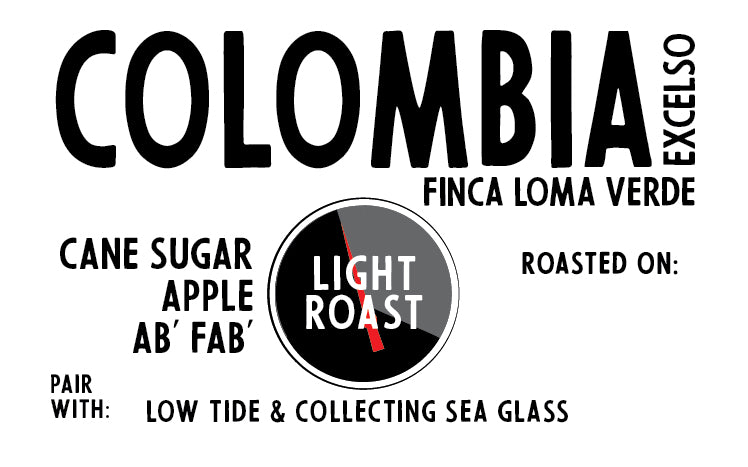 Colombia Finca Loma Verde (an Ab' Fab' Light Roast)
Located in the mountains of Santa Barbara, this farm sits at an altitude between 5,400 and 6,400 ft. Such a high elevation provides an absolutely fabulous combo of warm days and cold nights, supreme conditions for growing some of the world's best coffee beans. You'll taste creamy and bright notes of sugar cane and green apple. Man, this coffee is tasty.

This is one of our Summer 2023 single origins. Available for a limited time only.


FREE SHIPPING when you order 2 lbs or more
As always, your coffee will be roasted the same day we mail it to you.